Search found 607 matches
by astramaster

Fri May 10, 2019 8:40 am
Forum: Faults & Technical
Topic: TPMS Error
Replies: 9
Views: 788
If you were to rotate your wheels from front to back, keeping them on the same side of course, you would need to relearn the positions of the tyre sensors to the system. I have always rotated tyres after a while to even out wear. If you don't relearn the tyre sensors after altering their positions,...
by astramaster

Wed May 01, 2019 6:07 pm
Forum: Faults & Technical
Topic: Dash Tyre Pressure Warning
Replies: 5
Views: 697
PeterShort

wrote:

↑

Wed May 01, 2019 5:19 pm

when I checked the pressures, its definitely transposed, so I guess the easiest solution is swop the wheels over!
The easiest solution really is to reprogram TPMS with the learning procedure.
by astramaster

Wed Apr 17, 2019 8:01 pm
Forum: How To
Replies: 43
Views: 14327
Curtain airbags
do not
deploy through the A pillar...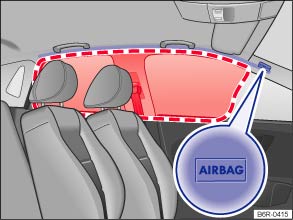 The area in the red frame is covered by the curtain airbag when triggered (deployment zone).
For this reason, you must never leave or attach any items in this area.
by astramaster

Tue Apr 16, 2019 9:27 pm
Forum: How To
Replies: 43
Views: 14327
If i interperet your pictures correctly, you mount the camera on the windscreen and tuck the wire under the headlining. You then appear to continue under the headlining until you reach the A pillar, which you then cross and tuck it under the A pillar draught excluder to bring it eventually to the f...